For more than 130 years, Regions has been known and loved as a world-class trauma and emergency center. Regions is a private, non-profit hospital and the only Level I Adult Trauma Center and Level I Pediatric Trauma Center in the east metro and western Wisconsin. Regions was the first hospital in the upper Midwest to earn the Level I Pediatric Trauma Center designation. This is the highest ranking a hospital can achieve and the expertise from this certification benefits all of our patients, no matter how simple or complex the need. With our latest expansion and focus on providing the best care and best experience, patients and families are now seeking Regions for care in services such as neurosciences, orthopaedics, cancer and stroke. Regions Hospital is also on the forefront of technology and offer robotic-assisted surgery for urology and gynecology patients.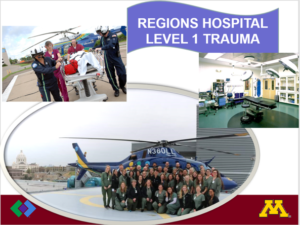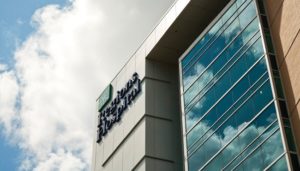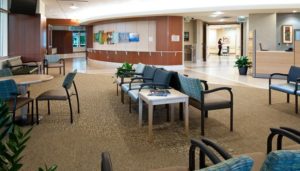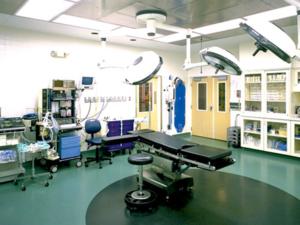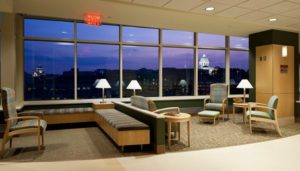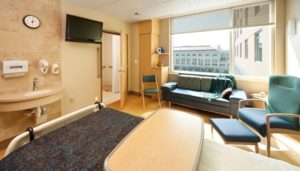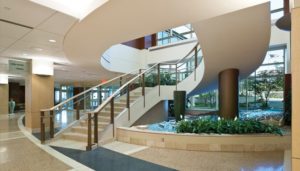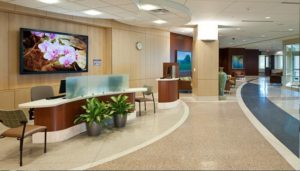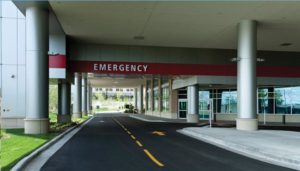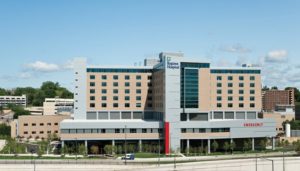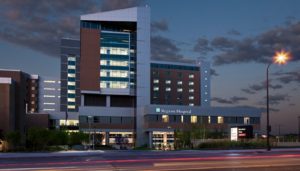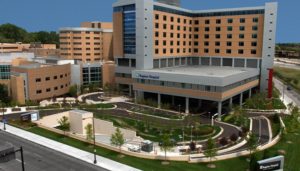 Operating Room Resources
As part of the recent expansion of the Campus, completed in September 2009, Regions Hospital added 22 new state-of-the-art Operating Rooms. Currently, an average of 6 Operating Rooms are utilized for Orthopaedic Surgery Block Time on a daily basis. In addition, an Orthopaedic Trauma Room is available for Urgent and Emergent cases 24 hours a day, 7 days a week. A premium is placed on Operating Room access and efficiency at Regions. Turn-over times in the Regions operating rooms currently average 35 minutes. An accompanying new 22-bed PACU allows for efficient flow of patients through the Operating Rooms.
Technology is an important way in which Regions maintains efficiency. We currently utilize NaviCare, a real-time workflow and patient flow management systems that enhances our ability to improve the quality and effectiveness of the Operating Rooms. NaviCare dynamically manages workflow, real-time communications, staffing needs, and other resources, in both our inpatient and ambulatory Operating Room environments.
Currently, the Orthopaedic Trauma Service at Regions Hospital has access to 6 Large C-Arms, 3 Mini C-Arms and one O-Arm, all state-of-the-art. Multiple Vendors currently supply Regions Hospital with a vast array of implant options, from Intramedullary Devices to Periarticular Plating Systems to Arthroplasty. Most of these implant options are on-the-shelf. Those that are not are typically brought in quickly and easily upon request from the Surgeon.
Our City
The Minneapolis-St. Paul area is known for its cultural and recreational opportunities, located in a spectacular natural setting. The seasons are well-defined and each one has opportunities for hiking, fishing swimming, golfing, snowshoeing, boating or walking around our 950 area lakes.
In addition, the region offers a wide array of culture and entertainment at museums, galleries, music and art festivals and theatre. If sports are your passion, you can choose from the four major professional sports teams, as well as professional women's basketball and Minnesota Thunder soccer.
The Twin Cities offers extensive opportunities to shop for unique goods. Both downtown Minneapolis and St. Paul offer quality retail and the nation's largest shopping mall, the Mall of America, is located in nearby Bloomington.
www.visitsaintpaul.com
www.visit-twincities.com
www.minneapolis.org
www.exploreminnesota.com