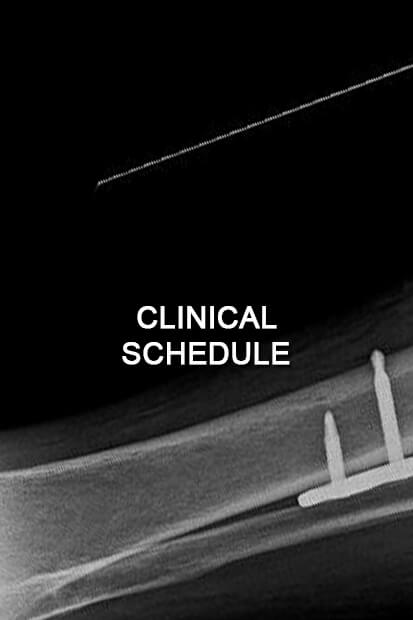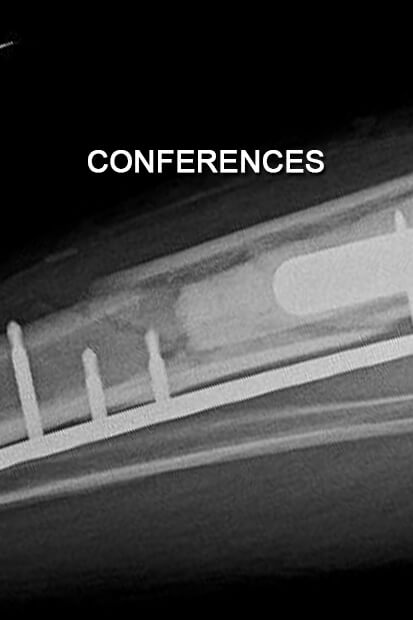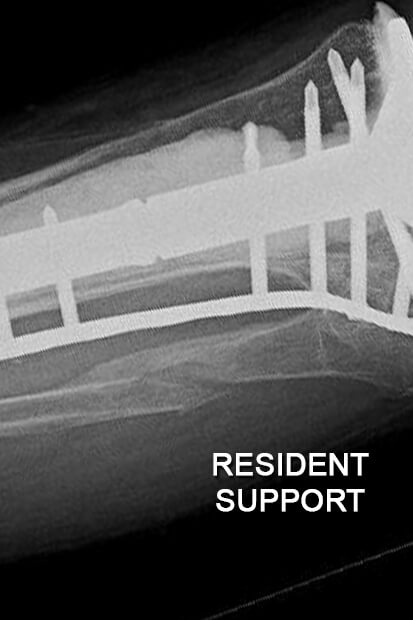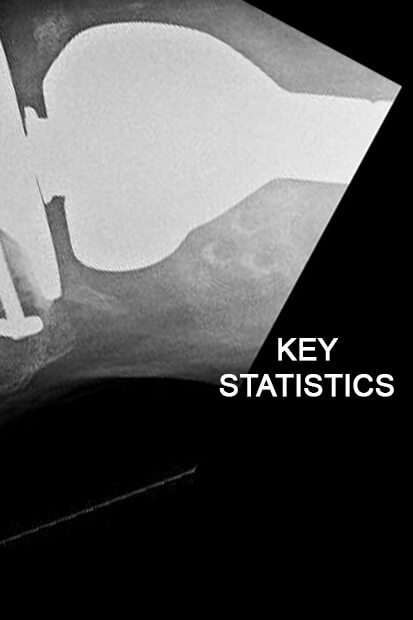 Clinical Schedule
| | |
| --- | --- |
| Independent Orthopaedic Trauma Clinic | 1/2 day per week |
| Operative Cold Trauma | 1 day per week |
| Operative Hot Trauma | 3 days per week |
| Research/Academic Time | 1/2 day per week |
| Inpatient Rounds | Daily |
Fellows are On Call 7-8 days per month inclusive of 1 Friday/Sunday combination, and 1 Saturday or may choose a power weekend. In the second semester, the fellows will be allowed to take one call every other month independently as an attending staff.
Lectures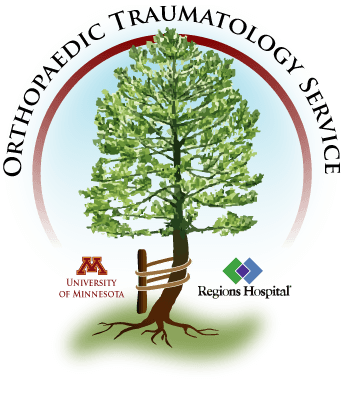 Monday
Tuesday
Wednesday
Thursday
Friday
6:20 am Regions
X-rays rounds
6:20 am Regions
X-rays rounds
6:20 am Regions
X-rays rounds
6:20 am Regions
X-rays rounds
University of Minnesota
Grand Rounds (weekly)
Regions Orthopaedic Grand Rounds (Weekly)
Journal Club/Article Reviews (Quarterly)
Twin Cities Ortho Trauma Meeting (monthly variable days)
Career Dimensions /Case Presentations – (Monthly)
Regions Morbidity and Mortality Conference (monthly)
Regions Multi-Disciplinary Trauma Conference (bi-monthly)
Sawbone Labs (Quarterly)
Pre-Post Operative Conference – (Monthly)
Coding and Billing Sessions (Quarterly)
Trauma Speakers Bureau Forum (quarterly)
Practice Mgmt Series
(every 6 weeks)

In addition to the above listed lecture schedule we have implemented the Business Practice Management Series. This series is broken down into six categories relating to Medical Models, Life Satisfaction, Leadership Skills, Value in Medicine, Orthopaedic Leadership. It requires the fellows to meet with each of the surgeons listed below one time in a casual setting to enhance their practice as they start their career as a Trauma Surgeon.
The goal of the Hospital Practice Meetings is to begin familiarization with new expectations placed on providers to take citizenship and leadership responsibility within the world of healthcare, and to recognize the pivotal role for physicians in this new era.
Regional Courses and Conferences
Hennepin County Medical Center Orthopaedic and Trauma Seminar
University of Minnesota/Regions Hospital Geriatric Orthopaedic Trauma Summit (Even Years)
University of Minnesota/Regions Hospital Pediatric Orthopaedic Trauma Summit (Odd Years)
Minnesota Orthopaedic Society Annual Meeting
All regional conferences are attended in addition to 2 fully funded national conferences to include the OTA or AAOS and 1 Advanced or Specialty AO Course which are covered by the Department. Additional National courses and conferences may be attended if the Fellow secures their own funding and utilizes their PTO.
Courses and Conferences Attended by Prior Fellows
AAOS Annual Meeting
OTA Annual Meeting
OTA Fellows Course
AO Fellows Cadaver Dissection Course
AO Pelvic and Acetabular Fracture Management Course
AO Solutions for Fracture Fixation Problems
AO Advanced Principals and Techniques of Operative Fracture Management
AOA Annual Meeting
AOA Emerging Leaders Meeting
Matta Pelvic and Acetabular Fracture Course
Resident Support
Orthopaedic Trauma Fellows at Regions Hospital currently work alongside four PGY-2 Residents and one Chief Resident from the The University of Minnesota Orthopaedic Surgery Residency Program. The G2 Residents take all in-house primary call on a rotating basis. The PGY-2 residents rotate every 3 months. The Chief resident rotates every 6-7 weeks and is primarily assigned to the Arthroplasty and Elective Services. Fellows are expected to participate in the education of the PGY-2 Residents through Didactic Lectures as well as in the Clinic and Operating Room.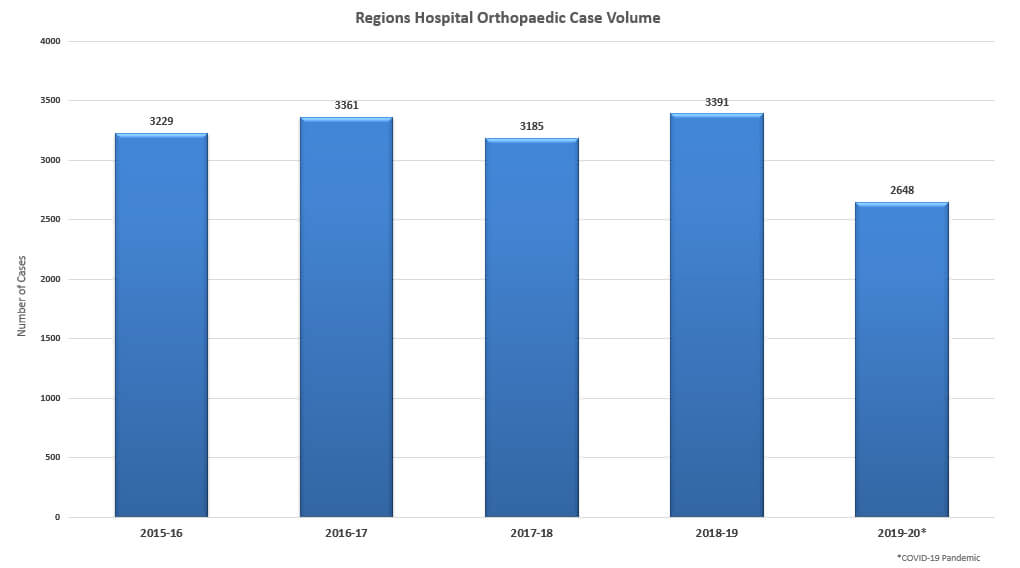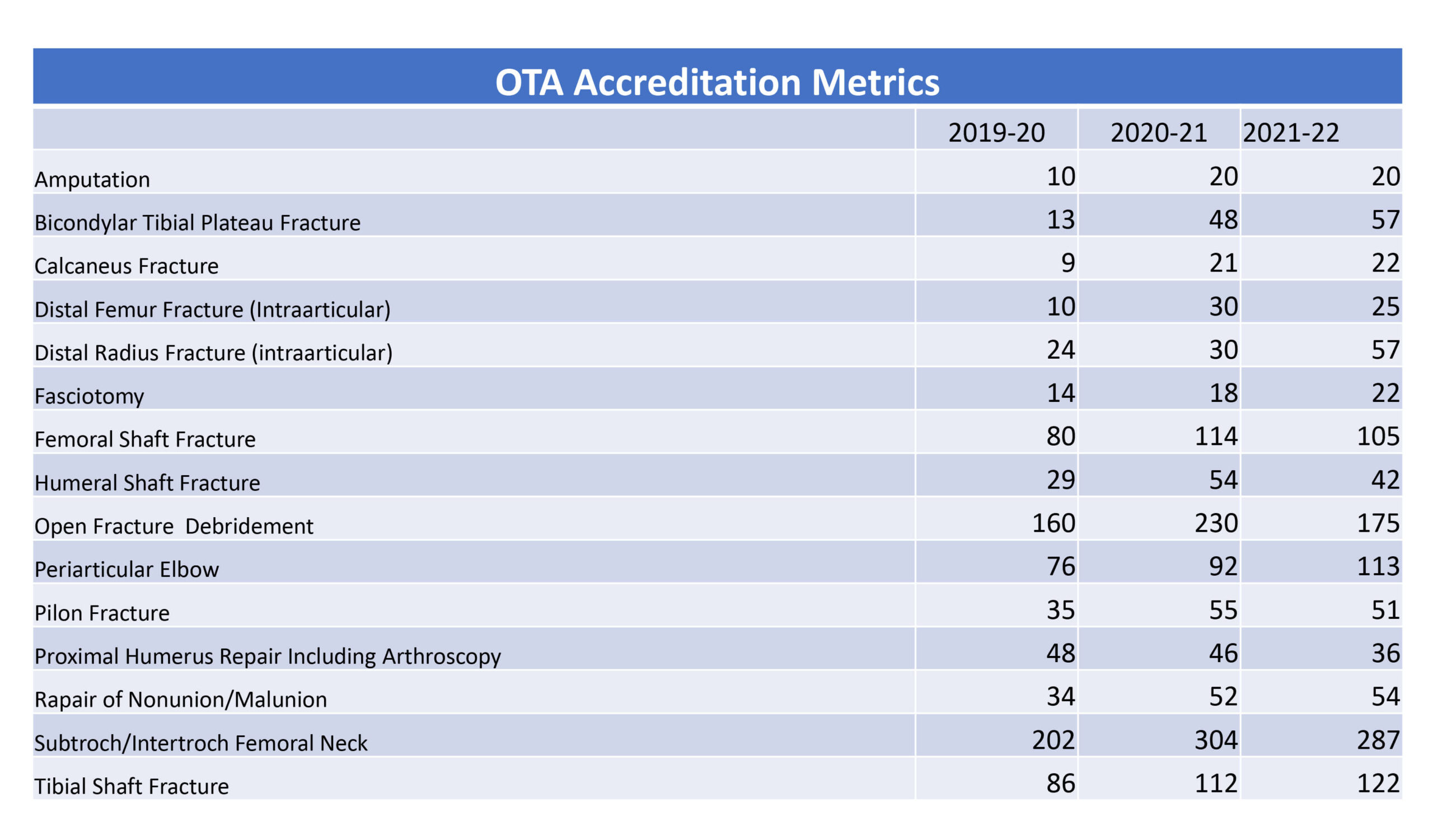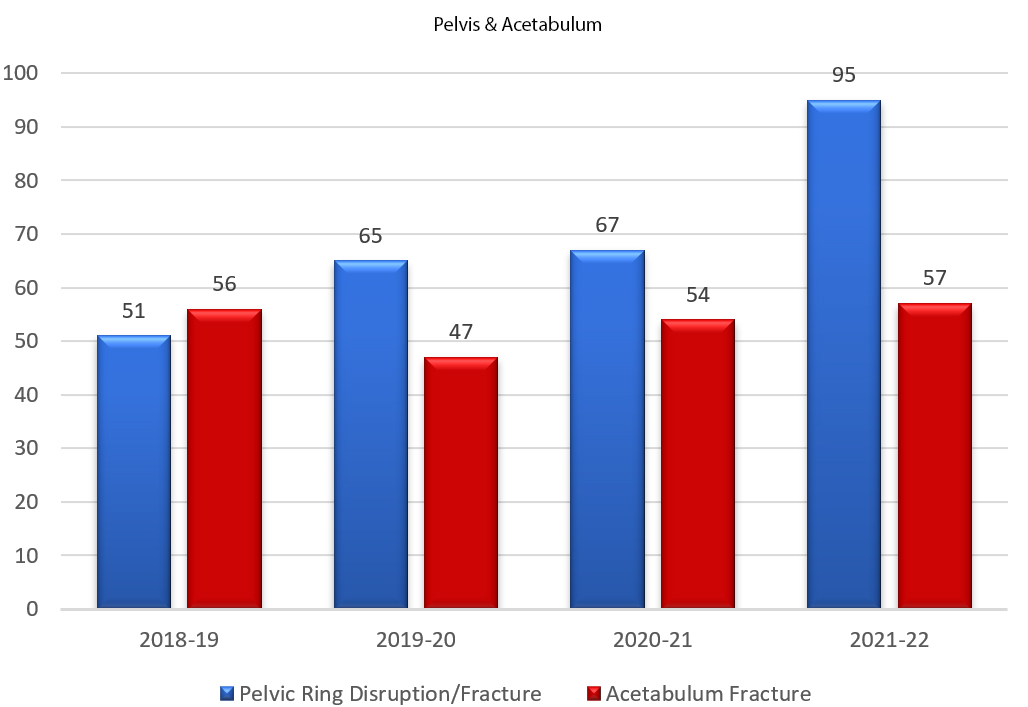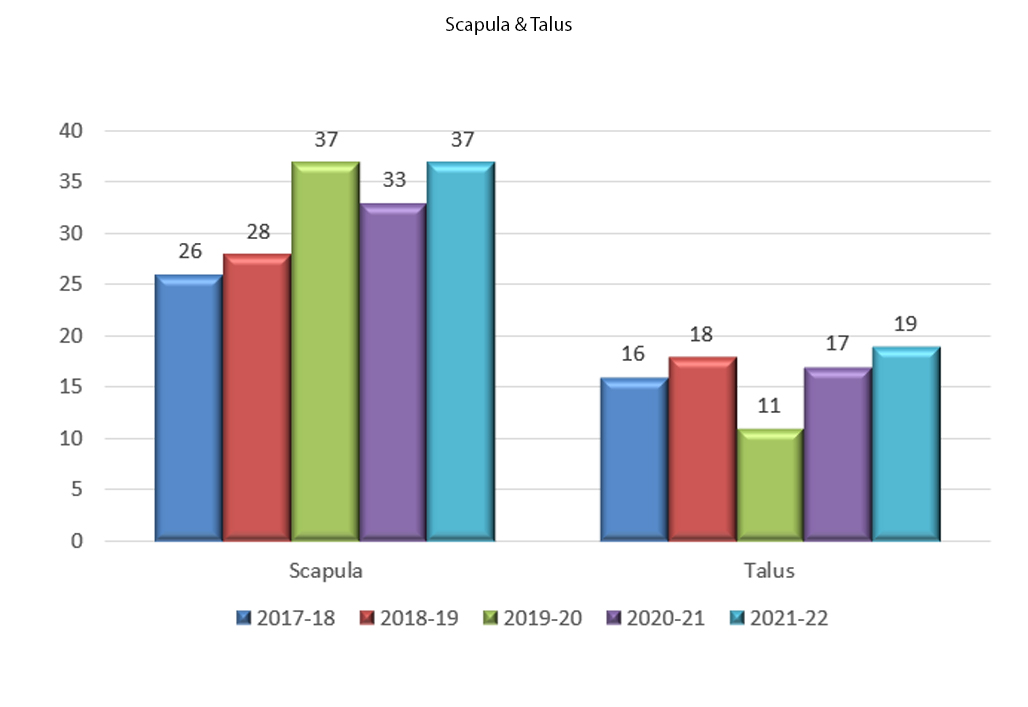 Regions Hospital Trauma Registry
Total Number of Trauma Patients and Number of Trauma Patients with Orthopaedic Involvement With Trauma Type (Blunt vs Penetrating) by Academic Year
Disclaimer: This data is obtained from the Trauma Registry at Regions Hospital. The Trauma Registry contains information on patients admitted to the Hospital who were assigned a select trauma diagnosis Code. Patients seen for outpatient services, e.g. Emergency Department, and released, are not included.