Combined Adult Reconstruction/Trauma (CAR/T) Fellowship
Program Overview
Our traumaplasty program was developed in 2013 in addition to our existing North Star Orthopaedic Trauma Fellowship. The Combined Adult Reconstruction & Trauma Fellowship experience is a 12 month unique training in both the operative and clinical management of adult reconstruction combined with orthopaedic trauma. The program places an emphasis on all aspects of adult reconstruction surgery including primary and revision joint replacement, post-traumatic hip and knee reconstruction as well as simple and complex orthopaedic trauma including periprosthetic fractures.
Program Information
The Fellow will participate in 2 rotations during the fellowship year spending a total of 6 months per rotation. The rotations will alternate every three months and will include Regions Hospital in St. Paul, Lakeview Hospital in Stillwater, TRIA Orthopedics in Woodbury, Abbott Northwestern Hospital in Minneapolis and United Hospital in St. Paul.
Requirements
Pre-requisite resident education requires the completion of a North American certified orthopaedic residency and a Minnesota licensure.
How To Apply
Regions Combined Adult Reconstruction & Trauma Fellowship program participates in the Adult Hip/Knee fellowship match program.
For more information and an application, please visit the SF Match website.
Current Class of 2021-2022
Erik Lund, MD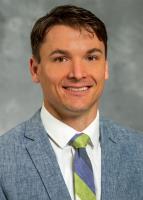 Orthopedic Traumatologist, Allina Health, Abbott Northwestern Hospital
Dr. Lund is a full-time orthopaedic traumatologist operating out of Abbott Northwestern Hospital. His area of clinic interest is in orthopaedic trauma.
Residency: University of Wisconsin Hospital and Clinics
Fellowship in Hand Surgery: Florida Orthopaedic Institute
Professional Affiliations:

AOTrauma

, American Academy of Orthopaedic Surgeons, Wisconsin Orthopedic Society
Scott B. Marston, MD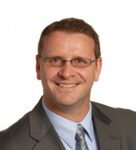 Assistant Professor, University of Minnesota
Dr. Marston's expertise includes arthritis and joint replacement surgery using the newest techniques in minimally invasive hip and knee, as well as revision total hip and knee replacement surgeries, along with periprosthetic fracture management.
Residency: University of Minnesota
Fellowship in Adult Reconstruction: Hennepin County Medical Center
Professional Affiliations: Clinical Member, Orthopaedic Trauma Association, Fellow, American Academy of Orthopaedic Surgeons, Member, American Association of Hip & Knee Surgeons
[dipl_divi_shortcode id="327701″]
Dr. Pittman, MD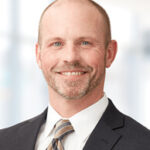 Dr. Pittman specializes in adult hip and knee reconstruction.
Residency: Orthopaedic Surgery, University of Utah Orthopaedic Center, Salt Lake City, UT
Fellowship in Adult Reconstruction: Carolinas Medical Center Program, Carolinas HealthCare System, Charlotte, NC
Professional Affiliations: American Academy of Orthopaedic Surgeons, American Academy of Hip and Knee Surgeons